Information
Tech Info
Publisher: EA Games
Developer: Crytek
Genre: Sci-Fi First-Person Shooter
Release Date: Nov 13, 2007 (more)
ESRB: MATURE
ESRB Descriptors: Blood, Strong Language, Violence
Game Information
Online Modes: Competitive, Team Oriented
Number of Players: 1 Player
Number of Online Players: 32 Online
DirectX Version: v9.0c
Operating System: Windows XP/Vista
Minimum System Requirements
OS: Windows XP/Vista
Processor: Pentium 4 @ 2.8 GHz (3.2 GHz for Vista)
Memory: 1 GB (1.5 GB on Windows Vista)
Hard Drive: 12 GB Free
Video Memory: 256 MB (nVidia GeForce 6800/ATI Radeon 9800 Pro)
Sound Card: DirectX Compatible
DirectX: 9.0c
Keyboard & Mouse
DVD Rom Drive (8X)
Recommended System Requirements
OS: Windows XP/Vista
Processor: Intel Core 2 DUO 2.2 GHz or Athlon 64 X2 4400+
Memory: 2 GB
Hard Drive: 12 GB Free
Video Memory: 640 MB (nVidia 8800 GTS)
Sound Card: DirectX Compatible
DirectX: 9.0c
Keyboard & Mouse
DVD Rom Drive (8X)
Supported chipsets:
NVIDIA GeForce 6800 GT or greater; ATI Radeon 9800 Pro (Radeon X800 Pro for Vista) or greater. Laptop versions of these chipsets may work but are not supported. Integrated chipsets are not supported. Updates to your video and sound card drivers may be required.
ScreenShots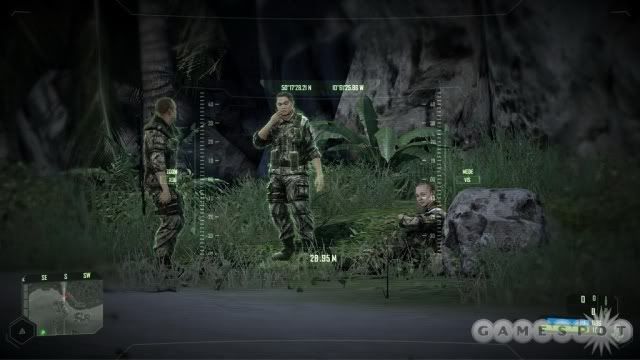 How to Install
DISCONNECT FROM INTERNET DURING THE INSTALL

1. Download the 7 links and extract. Your extract is a 5.75 or 6.03GB ISO Image
2. Mount Image on your virtual drive and install.
3. Download the crack and serial file. You will need this to enter a cd key
4. Enter cd key and finish the install.
5. download the crack file.
6. Replace your installed Crysis.exe with the cracked Crysis.exe
7. Play the Game!
DOWNLOAD
CRACK & Patch(Optional)
PLEASE READ
•Apply the official Crysis v1.2 Patch.
•Extract the CRYSIS.V1.2-NODVD Patch from the File Archive to
the game directory.
•Execute the Patch to remove the CD-Check from: CRYSIS.EXE (x86/x64)
•Double click the no dvd crack file where your crysis.exe is located.
Launch the game from your "patched" crysis.exe