---
Published by: Capcom
Developed by: Capcom

Genre: Third-Person Shooter
Number of Players: 1-16
Release Date: October 15, 2010

Language:(9) English, French, Italian, Spanish,
German, Japanese, Korean, Polish, Russian
13.017 GB ISO Image
12.400 GB when mounted
Game install is 11.700 GB
Game installed on Windows7/64bit OS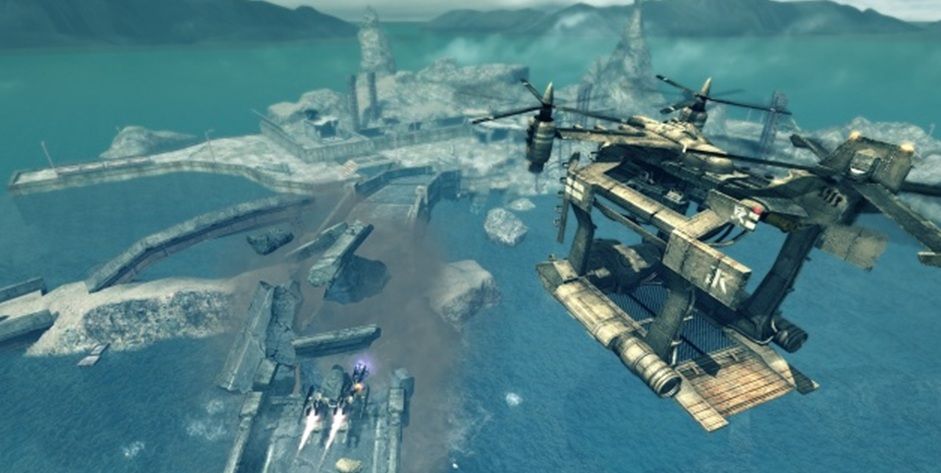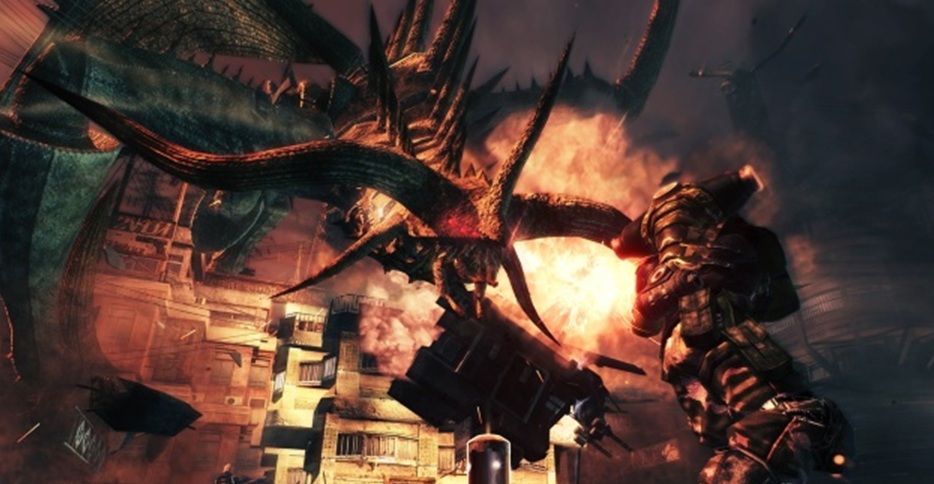 Game Info
The second part of the famous futurological action,
action which takes place twelve years after the events
that occurred in the original game.
As a result of human activity planet EDN III, where once
reigned permafrost, has changed beyond recognition: the
snow and ice have given way to lush tropical jungles and
hot, arid deserts. And again, in the vast world of the
harsh global outbreak of war: this time people came
together in a desperate struggle for supremacy on the
planet not only with its original inhabitants - insect
locusts, but also with each other.
Game Features
Many gameplay features from the original Lost Planet game are present.
Recurring elements include major boss battles, extreme terrain, and
the ability to pilot mechanized armor suits, known as Vital Suits (VSs).
Also unlike Lost Planet, Lost Planet 2 will not constantly drain
players of Thermal-Energy. This is due to the warmer climate, which
can sustain T-ENG presence longer than a cold climate, which drains
thermal energy bit by bit. Instead, energy can only be drained when
the player pilots a VS and uses a weapon that requires energy. However
T-eng is still constantly lost unless a specific ability is equipped
despite the 'warmer climate'. The character may also lose T-ENG
by completing one entire sprint with a character. If one player loses
all their energy, another can give them some of their energy, using
a new weapon, to keep players alive.
Minimum System Requirement
CPU:
- Intel(R) Core(TM)2 Duo processor or higher
- AMD Athlon(TM) X2 Dual-Core Processor or higher
System RAM:
- Windows(R) XP : 1GB or higher
- Windows Vista(R) : 2GB or higher
- Windows(R) 7 : 2GB or higher
Video Card:
DirectX(R)9.0c/Shader3.0 compatible with at least 256MB of video RAM
- NVIDIA(R) GeForce(R) 7800 series or higher
- ATI Radeon(TM) HD 2400 Pro or higher
Sound Card:
DirectX(R)9.0c compatible sound card
DVD-ROM Drive:
DVD9 compatible Drive
Monitor:
640 x 480(SVGA) or higher

MU 1GB links interchangable with File Serve 1GB
13.017 GB download. 1GB/14 Downloads
Language:(9) English, French, Italian, Spanish,
German, Japanese, Korean, Polish, Russian
5% Winrar Recovery Record included in downloads

File Serve 1GB links interchangable with MU 1GB
13.017 GB download. 1GB/14 Downloads
Language:(9) English, French, Italian, Spanish,
German, Japanese, Korean, Polish, Russian
5% Winrar Recovery Record included in downloads
Rapid Share 500MB/29 downloads
13.017 GB download.
Language:(9) English, French, Italian, Spanish,
German, Japanese, Korean, Polish, Russian
5% Winrar Recovery Record included in downloads


**New Oct 19th, 1.1 patch and 1.1 crack files (2)

How to install:
1-download files and run winrar "test archive" (check for corrupt fles)
2-follow screen shot install below
3-leave internet on if you like during install