LUXOR 5th Passage
Action/Zuma Type Game
Get ready to wield your winged-scarab shooter in an all-new LUXOR! Unlock all 20 achievements as you collect falling treasures and eliminate the oncoming chains of spheres in the #1 action-puzzle game. Save ancient Egypt in the 100-level Adventure mode, or test your accuracy in Blast mode—the 2-minute timed mode that challenges you to rack up the points. Four new power-ups, 25 all-new backgrounds and pathways, and introducing the Eye of Horus button—click the button when you're in a real jam to eliminate all remaining spheres!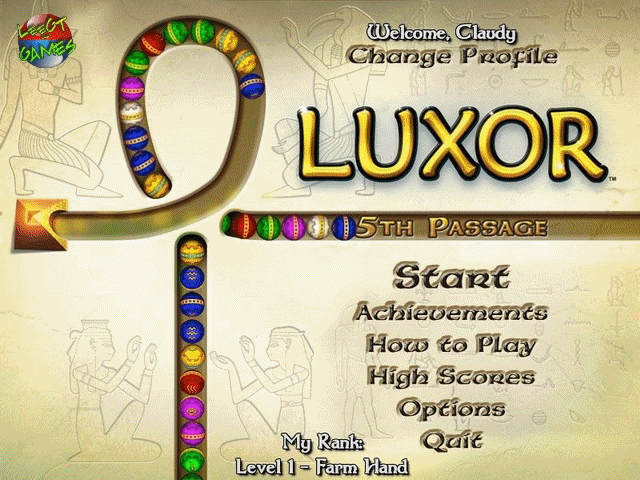 Game Features:
• 100 all-new Adventure Mode levels
• Classic LUXOR game play style with 25 all-new backgrounds & pathways
• New bonus stage
• 4 difficulty levels: Easy, Medium, Hard & INSANE
• 20 Achievements to earn
• All-new Blast Mode lets you test your skills in two minutes!
• Players' Choice Mode includes 15 fan-favorite levels from LUXOR 2, LUXOR 3 & Quest for the Afterlife
• Eye of Horus lets you summon the Pharaoh to destroy the remaining spheres!
• 4 all-new power-ups: Double Shooter, Black Hole, Spiker, & Lead Barrage

HotFile | FileFactory | FileServe | 58 MB
PRE-CRACKED: JUST INSTALL & PLAY!