How do I mount a Gaming image and install the game?

First, what is a virtual drive????
A virtual drive in computing is a drive that to the operating system appears to be an ordinary physical disk drive, with disc images substituted for disc reading hardware through the use of software called a disk emulator.


1-You need the software first. Alcohol 120% or Deamon Tools are 2 popular picks. Head over to the Apps Forum to grab the software and crack. I will be using my Alcohol 120% in this example.

2-During your install of Alcohol 120% you will be asked to create one virtual drive. That is a requirement to mounting images.

3-After you install and open up the software, you should have a virtual drive below. My virtual drive is drive "X"




4-You can change the details of your virtual drive or add more than one virtual drive in "Options". With Alcohol 120% opened, click on "View", then "Options"




5-To mount an image, right click on your Virtual drive, click on "Mount".




6-You will need to explore your pc and locate the image you want to mount.

7-After you located the image, click "Open". The game is ready to begin the install.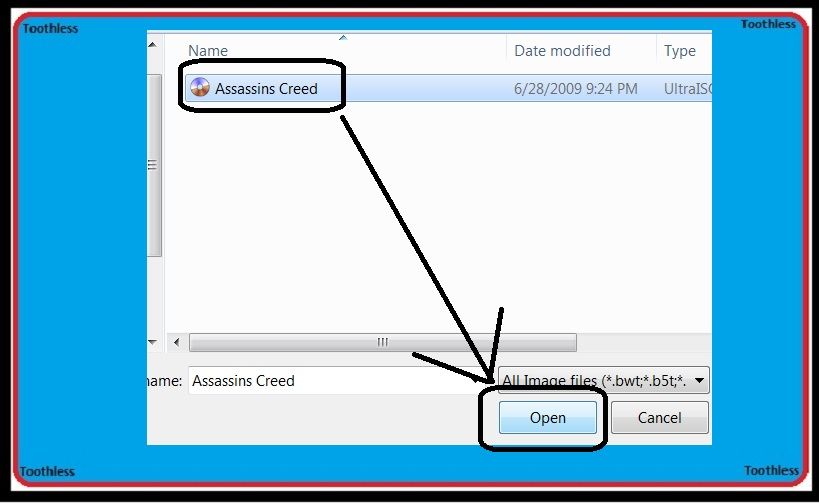 8-You can exit out of Alcohol 120%, and begin the install. The mounted image will also appear in "My Computer" as a "Virtual drive".




With Alcohol 120% software installed, you can also mount an image another way:

1-Open My Computer

-Highlight your virtual drive and right click, "open" and search for the image or,
-Highlight your virtual drive and right click, Previously opened Images appear below the "Open"




2-Right click the image to mount on virtual drive.

What Game images can Alcohol 120% mount on your virtual drive? You will see mainly 2-3 different types of game images created by Alcohol or other software.

Alcohol image (MDF and MDS files-you mount the "MDF" file)
ISO image (iso)
Nero image (nrg)

That is how you "Mount your image on your virtual drive to install the game".

Toothless
Latest Alcohol 120% 1.9.8.7612 software and crack
Code:
http://www.pclives.info/2009/10/application-alcohol-120-50-blu-ray.html