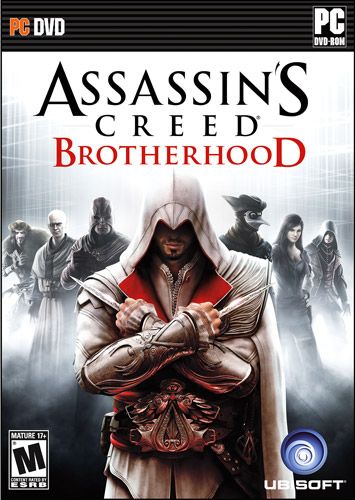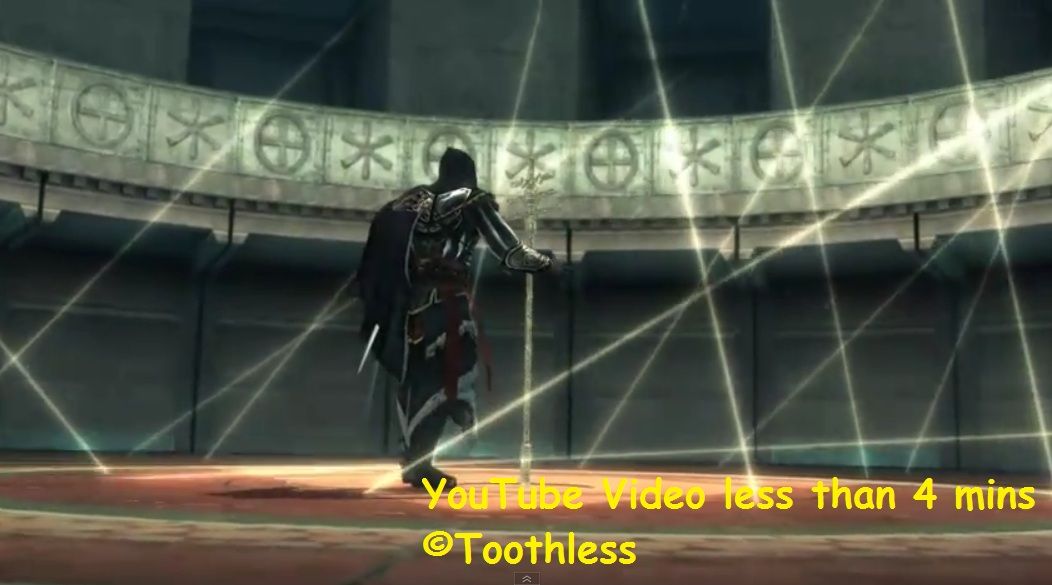 Assassin's Creed Brotherhood-PC Game
Genre: Action
Publisher: Ubisoft
Developer: Ubisoft Montreal
Release Date: March 17, 2011
Toothless's release March 15, 2011
MSRP: $00.00 with pirate discount
M for Mature: Blood, Sexual Themes, Strong Language, Violence
Languages: Danish, Dutch, English, French, German, Italian, Norwegian,
Polish, Portuguese, Spanish, and Swedish

Retail DVD
8.165 GB ISO Image
7.780 GB when mounted
Game install is 8.560 GB
1GB/9 Downloads, 500MB/18 Downloads
Game installed on Windows7/64bit/Home Premium
Game Info
The critically acclaimed single-player experience of Assassin's Creed is
back and better than ever as Ezio returns in an epic struggle against the
powerful Templar Order. Now a legendary Master Assassin, Ezio must journey
into Italy's greatest city, Rome, center of power, greed and corruption to
strike at the heart of the enemy. Defeating the corrupt tyrants entrenched
there will require not only strength, but leadership, as Ezio commands an
entire Brotherhood that will rally to his side. Only by working together
can the Assassins defeat their mortal enemies.
Game Features
Assassin's Creed Brotherhood offers a never-before-seen multiplayer layer.
Players can help the Templars by using Abstergo to train in the art of
Assassination to eliminate the Assassins once and for all. Players can
choose from a wide range of unique characters, each with their own signature
weapons and assassination techniques, and match their skills against other
players from all over the world in different game modes.
Minimum System Requirement
OS: Windows® XP (32-64 bits) /Windows Vista®(32-64 bits)/Windows 7® (32-64 bits)
Processor: Intel Core® 2 Duo 1.8 GHZ or AMD Athlon X2 64 2.4GHZ
Memory: 1.5 GB Windows® XP / 2 GB Windows Vista® - Windows 7®
Graphics: 256 MB DirectX® 9.0–compliant card with Shader Model 3.0 or higher
DirectX®: 9.0
Hard Drive: 8 GB
Sound: DirectX 9.0 –compliant sound card
Peripherals: Keyboard, mouse, optional controller
Supported Video Cards: ATI® RADEON® HD 2000/3000/4000/5000/6000 series,
NVIDIA GeForce® 8/9/100/200/300/400/500 series
Note* * This product does not support Windows® 98/ME/2000/NT
Rapid Share 500MB/18 downloads
8.165 GB ISO Image.
Languages: Danish, Dutch, English, French, German, Italian, Norwegian,
Polish, Portuguese, Spanish, and Swedish
5% Winrar Recovery Record included in downloads
OR
DOWNLOAD (ISO) :
MediaFire
Rapidshare
GlumboUploads
REPACK:
Code:
Size: 4.27 GB - Standard DVD5
Language: English
Autocrack ( crack by SKiDROW)

1. Unrar.
2. Autorun or start setup.
3. You get a System requirements check.
4. Select location to install
5. When asked to install additional software, check all (install them all)
6. Play the game.
DOWNLOAD (REPACK):
MediaFire
RapidShare
GlumboUploads
SKiDROW Crack Only:
DOWNLOAD:
Update 1.01 Repack - SKiDROW:
DOWNLOAD: [MF|RS ]
How to install:
1-download files and run winrar "test archive". If error's see end of topic
2-extract ISO image to any folder
3-follow screen shot install below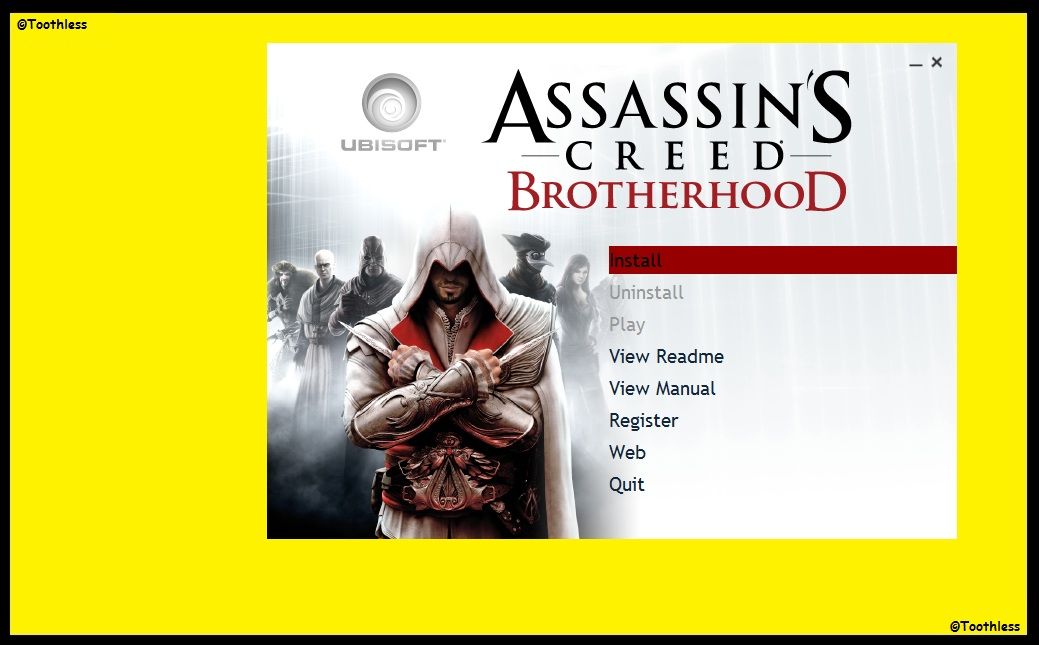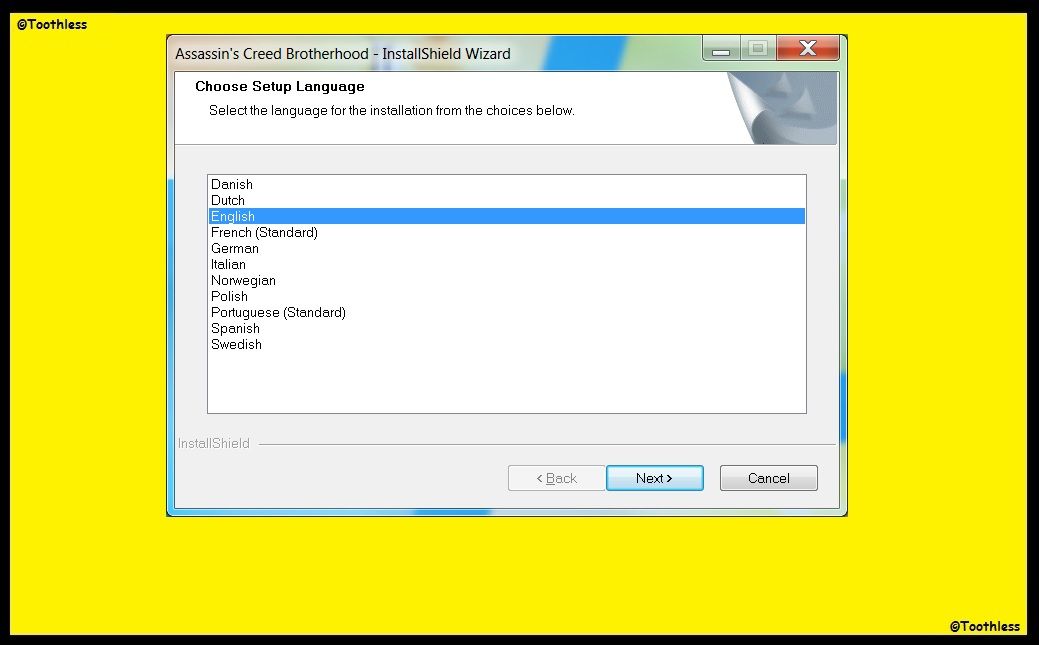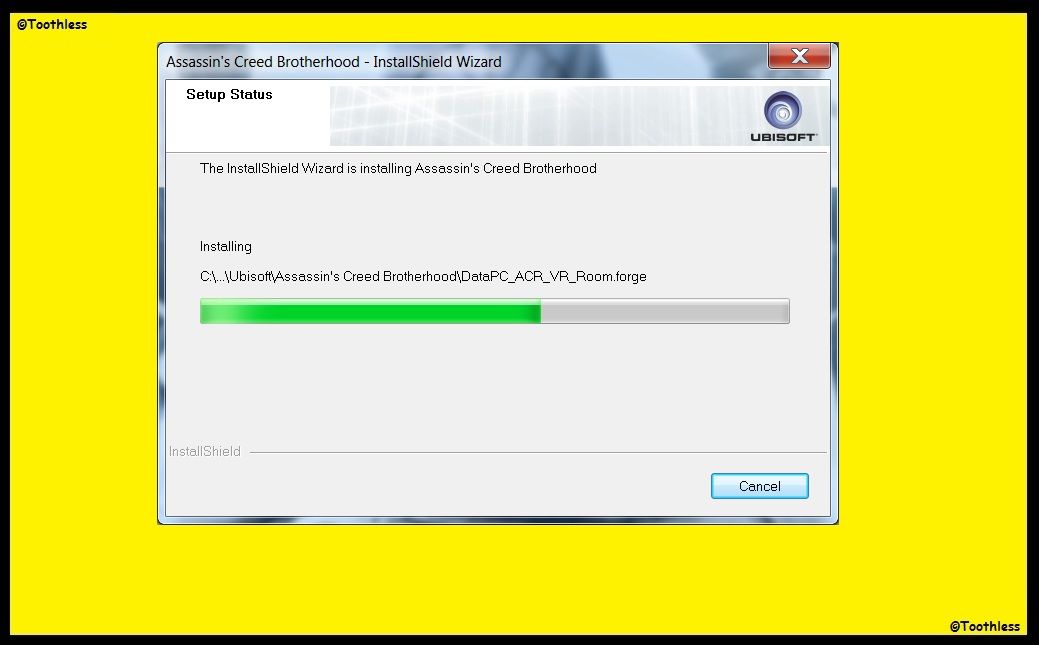 Crack is here!!!