HJ Split 3.0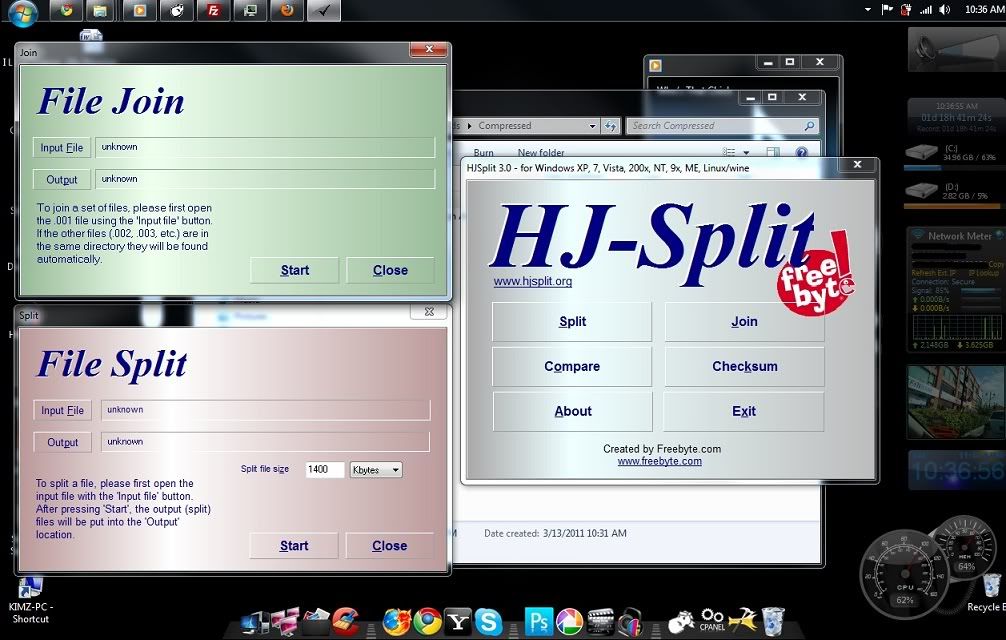 * Tiny utility for splitting and joining files
* Works perfectly on all versions of Windows
* Languages:English

* HJSplit is reliable, simple, small and easy to use.
It does not need any installation or complicated DLLs, it just
consists of one '.exe' file. This means that you can also run it directly from a
floppy or CD-Rom as well.
Oldest version (2.4):

Scroll up for latest version