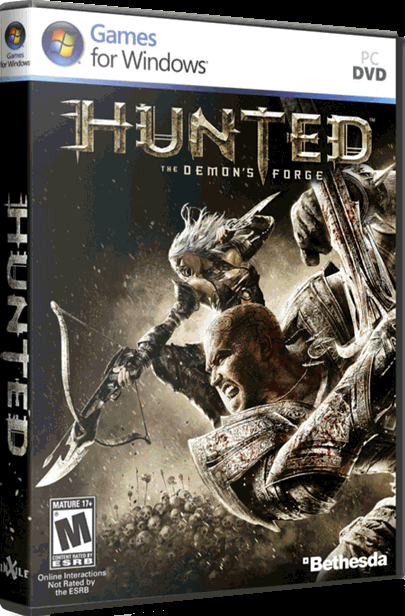 H
unted The Demon's Forge-PC Game
Year: 2011
Genre: Action / 3D / 3rd Person
Developer: inXile Entertainment
Publisher: Bethesda Softworks
MSRP: $0.00 with pirate discount
SKIDROW Release
MU/FS/RS 1GB links/DVD1-7DL/DVD2-3 DL
2 DVD disk install
Game install is 10.600 GB
Game installed on Windows7/64bit/Home Premium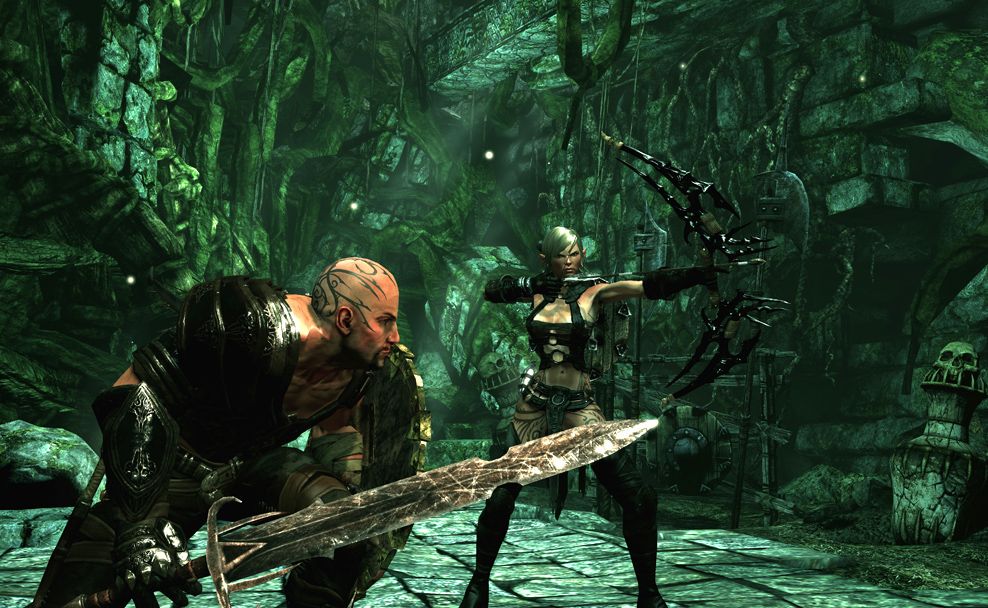 Game Info
Hunted is a fresh take on the classic dungeon crawl experience
that delivers the intensity and action of a modern-day shooter.
The game has been called "A Dungeon Crawl for the Gears Age"
by Kotaku.com while Joystiq.com says "…every encounter is
designed as a co-opportunity".
Set in a dark fantasy world, Hunted is an intense cooperative
action game, pitting you and your partner against waves of
vicious enemies. Taking control of either E'lara, a ranged weapon
expert, or Caddoc, a master swordsman, you must use a
variety of weapons, powerful spells, and cover tactics to battle
your way through menacing dungeons, overgrown ruins, and
downtrodden towns. Discover secrets and complete co-op-
based puzzles while exploring the sinister world for answers
to the game's deep, dark mysteries.
Game Features
The dark ages have become corrupted. Heinous creatures have
emerged from underground. Townsfolk are disappearing.
Upon the promise of their fortune in gold, two mercenaries
have taken on the daunting task of finding out where the innocents
have been taken and to stop the madness. Their journey will take
them on a dark and twisted path where they will encounter vicious
creatures, death and sacrifice. This path will lead them deep
within the world of Kala Moor...and to the secrets of The Demon's
Forge.
Minimum System Requirement
Operating System Windows XP (SP2 or higher) / Windows Vista / Windows 7;
Processor: Intel Pentium Core 2 Duo 2,0 GHz or AMD Athlon X2 2,4 GHz;
RAM: 2 GB;
Video Card: 3D-graphics adapter with 512 MB memory, compatible
with DirectX ® 9.0c (GeForce 9800 GTX / Radeon HD 4330)
Free space on hard drive: 11 GB
Tooth's actual install is 10.6GB
Rapid Share 1GB links interchangable with FS/MU 1GB
DVD1 1GB/7 Downloads. DVD2 1GB/3 Downloads.
Language: English
5% Winrar Recovery Record included in downloads
1.0 SKIDROW crack files
How to install:
1-download files and run winrar "test archive"
2-Mount ISO image on your virtual drive
3-follow screen shot install below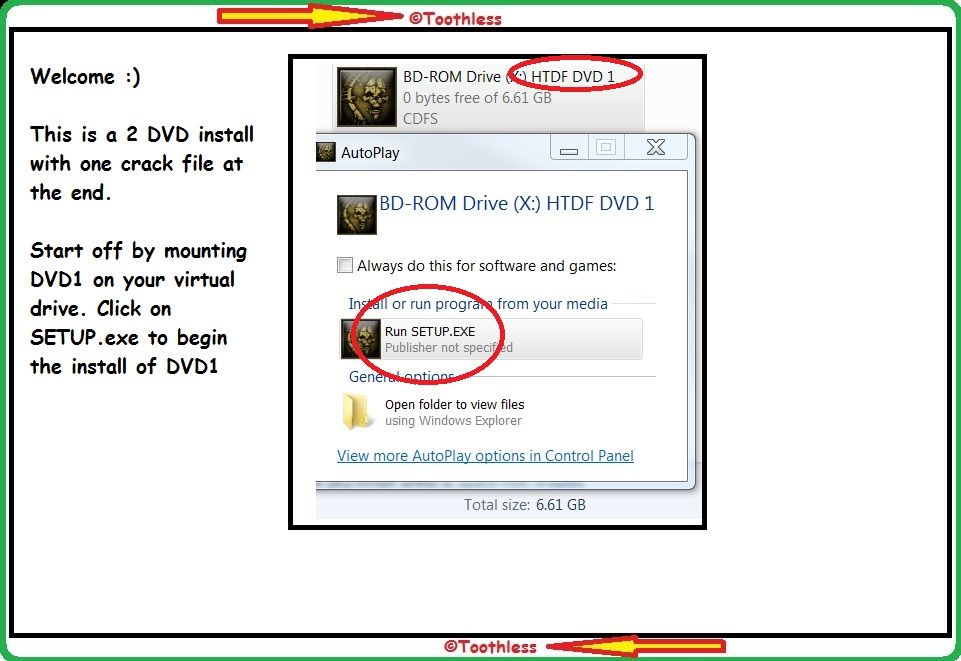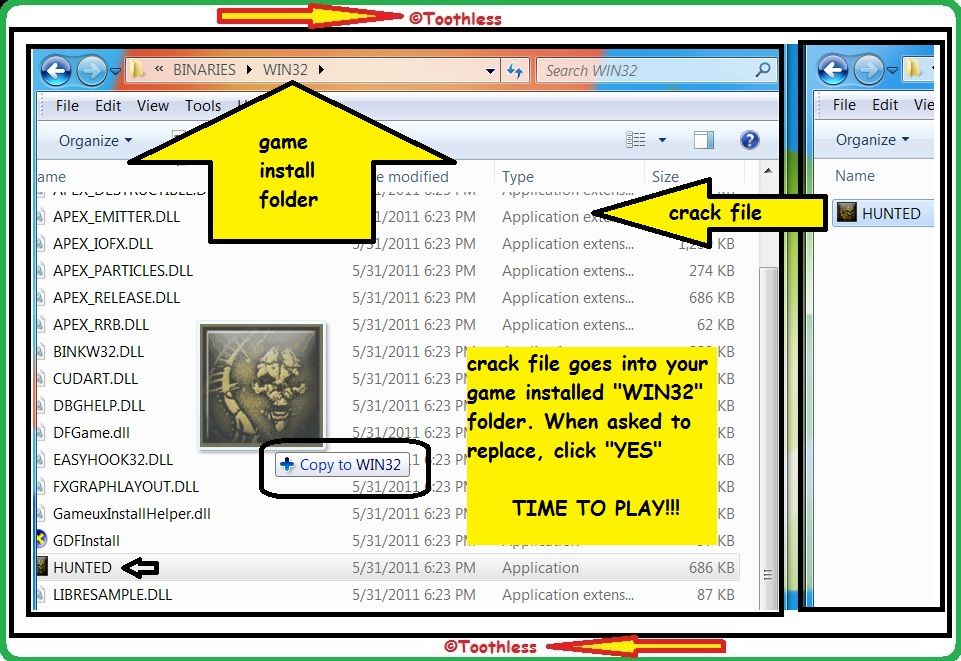 -----------------------------