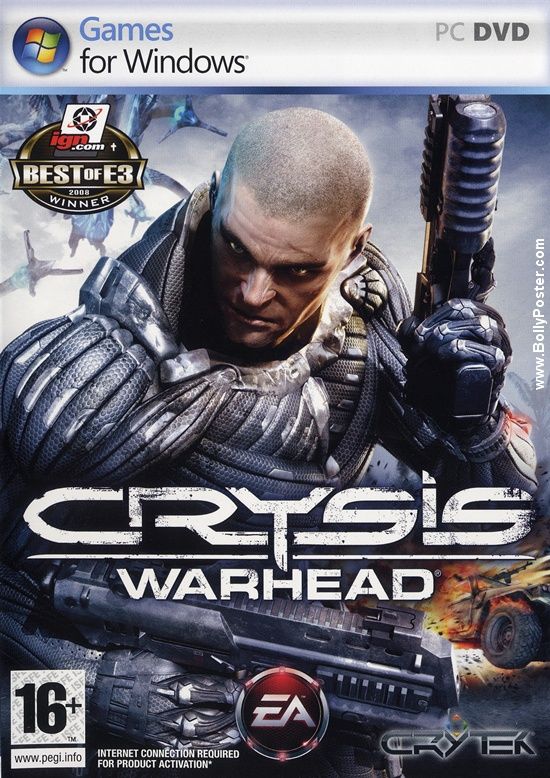 Crysis WARHEAD - 1 GB Links - 6 Downloads -
MU and File Serve 1GB links are interchangable
English & Chineese Language
Crysis Warhead (single player only) is a standalone release
and does not require Crysis to play.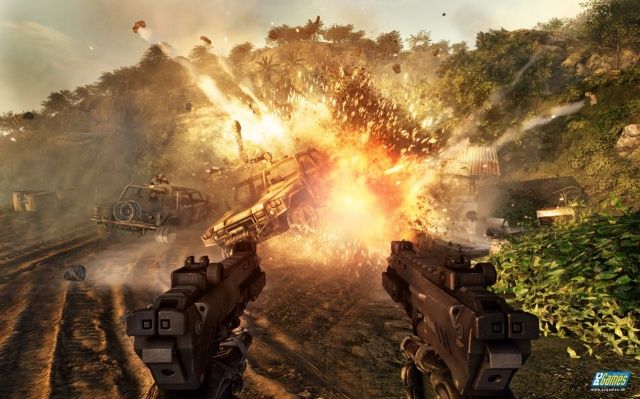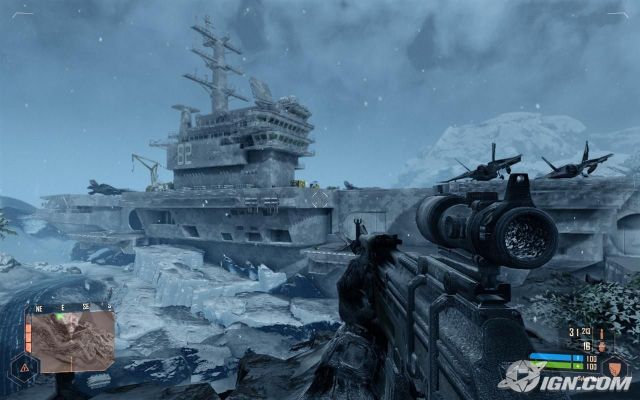 Game Info
In Crysis Warhead, players will don the Nanosuit of Sergeant Sykes,
also known as 'Psycho', one of the most memorable characters from
Crysis. More brash and aggressive than his Delta Force squadmate
Nomad, players will experience Psycho's parallel story during the
events of the original game, finding that life on the other side of
the island is even more intense and explosive than they ever could
have imagined. Luckily, Psycho's Nanosuit is just as capable and he's
equipped with an even bigger arsenal of fully customizable weapons
and new vehicles, giving players access to the tools they need to
dominate any situation.
A standard combat mission behind enemy lines becomes critical when
you discover your enemies have captured something of vital importance
to the ensuing war. It's down to you to retrieve the cargo, at any cost.
Game Features
• Pulse-racing new installment from 2007's PC Game of the Year - Crysis.
._Play as Sergeant Sykes and experience a whole new side of the battle.
• More explosive and dynamic minute to minute game play: new, fully
._customizable weapons, new vehicles, new photorealistic locations to
._explore, and a fully interactive war zone to dominate.
• Enhanced human and alien AI: Intelligent enemies, bigger challenges,
._and all-new ally squad support.
• The Retail package includes, with Warhead, a 2nd DVD - Crysis Wars:
._an expanded new multiplayer experience with new online modes and
._21 maps including seven all-new maps to battle it out against other
._players. This download contains ONLY the offline Warhead DVD.
Minimum System Requirement
CPU: Intel Pentium 4 2.8 GHz (3.2 GHz for Vista), Intel Core 2.0 GHz (2.2 GHz for Vista), AMD Athlon 2800+ (3200+ for Vista) or better
RAM: 1GB (1.5GB on Windows Vista)
Video Card: NVIDIA GeForce 6800 GT, ATI Radeon 9800 Pro
(Radeon X800 Pro for Vista) or better VRAM: 256MB of Graphics Memory
Storage: 15GB
Sound Card: DirectX 9.0c Compatible
ODD: DVD-ROM
OS: Microsoft Windows XP with Service Pack 2 or Microsoft Vista
DirectX: DX9.0c or DX10
1GB links are interchangable
Jumbo File 1GB files/6 Downloads
You end up with 5.2GB ISO Image.
Rapid Share 1GB files/6 Downloads
You end up with 5.2GB ISO Image.
Crysis Warhead crack/install serials/key gen:
Code:
http://jumbofiles.com/gyoczgjpnzij/1218_cw_crack.rar.html

password: tooth
How to install:
1-extract files from the download.
2-Mount ISO image on virtual drive or burn to double layer DVD disk to install.
3- DO NOT LAUNCH THE GAME-CRACK IT FIRST"
4. GO TO: C:\Program Files\Electronic Arts\Crytek\Crysis WARHEAD\Bin32
AND REPLACE THE paul.dll with the new one
Click "yes" to replace file is asked.
5. Launch the game from your desktop short cut. No need to mount an image on virtual drive or a no cd crack.
Play the game!